Q: who is she?
it's Kristen Anne Bell

Q: wow she looks young.. how old is she?
Well.. she was born in 1980 on July 18 so now she's almost 28 years old. She was born in Huntington Woods Michigan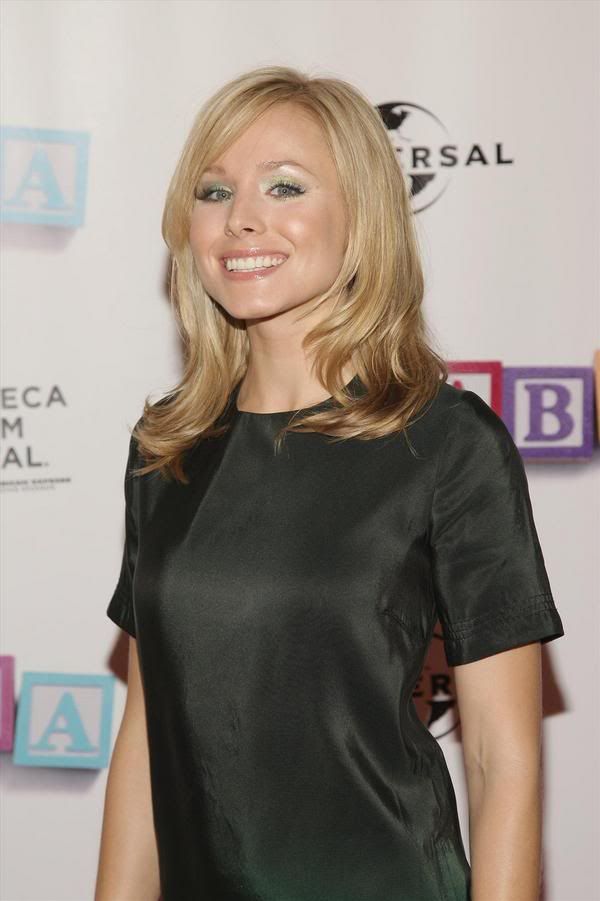 Q: I've seen her somewhere.. where was it?
it's on heroes tv series as Elle Bishop and before that she was on Veronica Mars tv series. Not only that, she was also in a
J-Horror
remake
movie
titled
Pulse
and other movies.
Q: What's her favorite animal?
All of them.. she doesn't
eat
any of them. She is a
Vegetarian
. She also like to attends
fund raisers
for
non-profit organizations
dedicated to
protecting animals
.
Her
filmography
Polish Wedding as Teenage Girl (uncredited)
Pootie Tang as Record Executive's Daughter
The Cat Returns as Hiromi (voice)
The Shield as Jessica Hintel
American Dreams as Amy Fielding
The O'Keefes as Virginia's Owner
Everwood as Stacey Wilson
The King and Queen of Moonlight Bay as Alison Dodge
Gracie's Choice as Gracie Thompson
Spartan as Laura Newton
Deadwood as Flora Anderson
Veronica Mars as Veronica Mars
Reefer Madness: The Movie Musical as Mary Lane
Deepwater as Nurse Laurie
The Receipt as Pretty Girl
Fifty Pills as Gracie
Pulse as Mattie
Roman as The Girl
Gossip Girl as Gossip Girl (uncredited)
Heroes as Elle Bishop
Assassin's Creed as Lucy Stillman
Flatland: The Movie as Hex
Forgetting Sarah Marshall as Sarah Marshall
Fanboys as Zoe

Some of her pictures :