Q: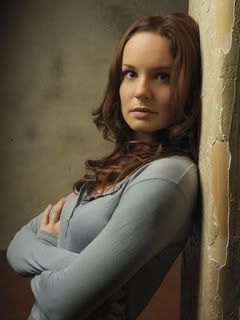 Who is she?
A: She is Sarah Wayne Callies. An American actress who is best known for her role in Prison Break series as Sara Tancredi.

Q: How old is she?
A: Sarah Wayne Callies was born on June 1, 1977 in La Grange, Illinois, so now she's about 31 years old and next June Sarah Wayne Callies will be 32 years old.

Q: What was her first role on television?
A: Sarah Wayne Callies' first role on was as Kate O'Malley in Queens Supreme. and her firs starring role was in WB's Tarzan, her role in Tarzan was as Detective Jane Porter.

Read more!